Camera
As the display camera modules of LG G2 mini is similar to smartphone LG L90 (D405). Main camera module is 8 megapixel and 1.3 megapixel front facing. In LTE-version (on-chip NvidiaTegra 4i) resolution of main camera is 13 MP. Unlike LG L90, in G2 mini mode has HDR ("Dynamic range"). Besides, there are continuous shooting (6 consecutive shots), "Time-Ray" (the camera takes several shots before being pressed the shutter button). In the settings you can change the brightness, type of focus (manual, automatic face tracking), image size (from 1 to 8), ISO (Auto, 100, 200, 400, 800), white balance, color effects etc.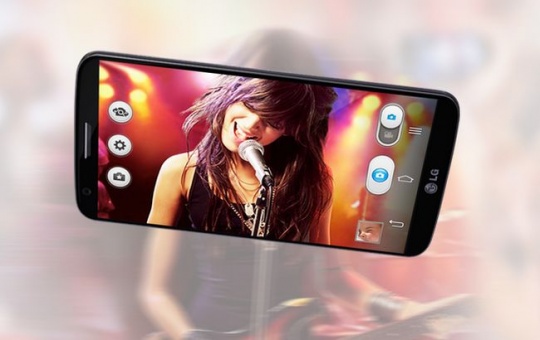 For self-portraits with front camera in low light conditions peculiar added imitation flash. It is implemented as follows: smaller thumbnail viewfinder shows what will be removed, while the rest of the screen is filled with bright white-gray gradient.
Besides taking photos front camera can record HD-video at 24 frames / s. The main camera records Full HD-video at 30 frames / sec.